Posted on 29 March 2018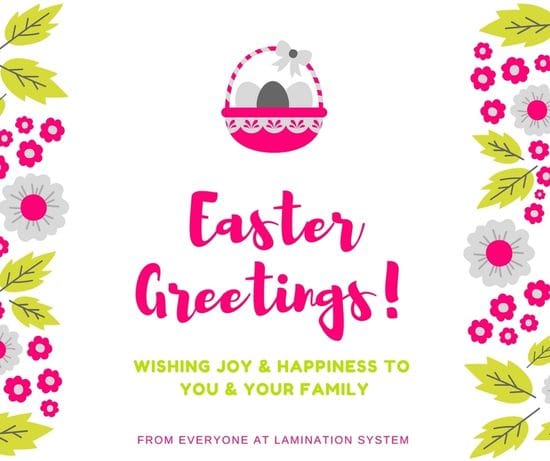 As we close before the 4-day long weekend the entire team at Lamination System would like to wish everyone and their families and friends a very Happy Easter.
We hope you all enjoy your long weekend and stay safe! Have plenty of fun and enjoy a sneaky easter egg or two!
We will be back to business on Tuesday at 8am and look forward to seeing you all then.