Celebratory Sushi
Posted on 2 December 2016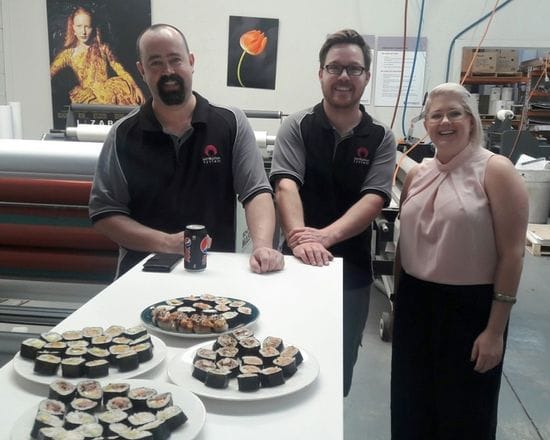 Happy Birthday to Matt W, Alana & Wayno!
With the factory in full swing laminating diary covers in the lead up to Christmas, the Lamination System team still found time to celebrate birthdays with a tasty sushi lunch.
We also wish to remind you that we will close over the Christmas break from 12pm Friday 23rd December 2016 until 8:30am Tuesday 3rd January 2017.
Please make sure you book in your laminating jobs and get your laminating film and pouch orders in time so that you don't miss out! As always, if you have any urgent enquiries during our closure please phone (08) 8374 2177 for more information.