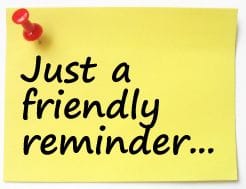 As we come to the end of the financial year, now is a great time to get your laminating machine serviced.
Not only will you receive a 10% discount off the normal service charge*, you will also enjoy the peace of mind in knowing that your laminating machine is serviced and ready for a productive year ahead.
Call us today on 8374 2177 to book your machine in for its service and clean.

*For services completed in June 2016.